Horticulture & Agriculture Market
Horticulture Packaging for Primary Producers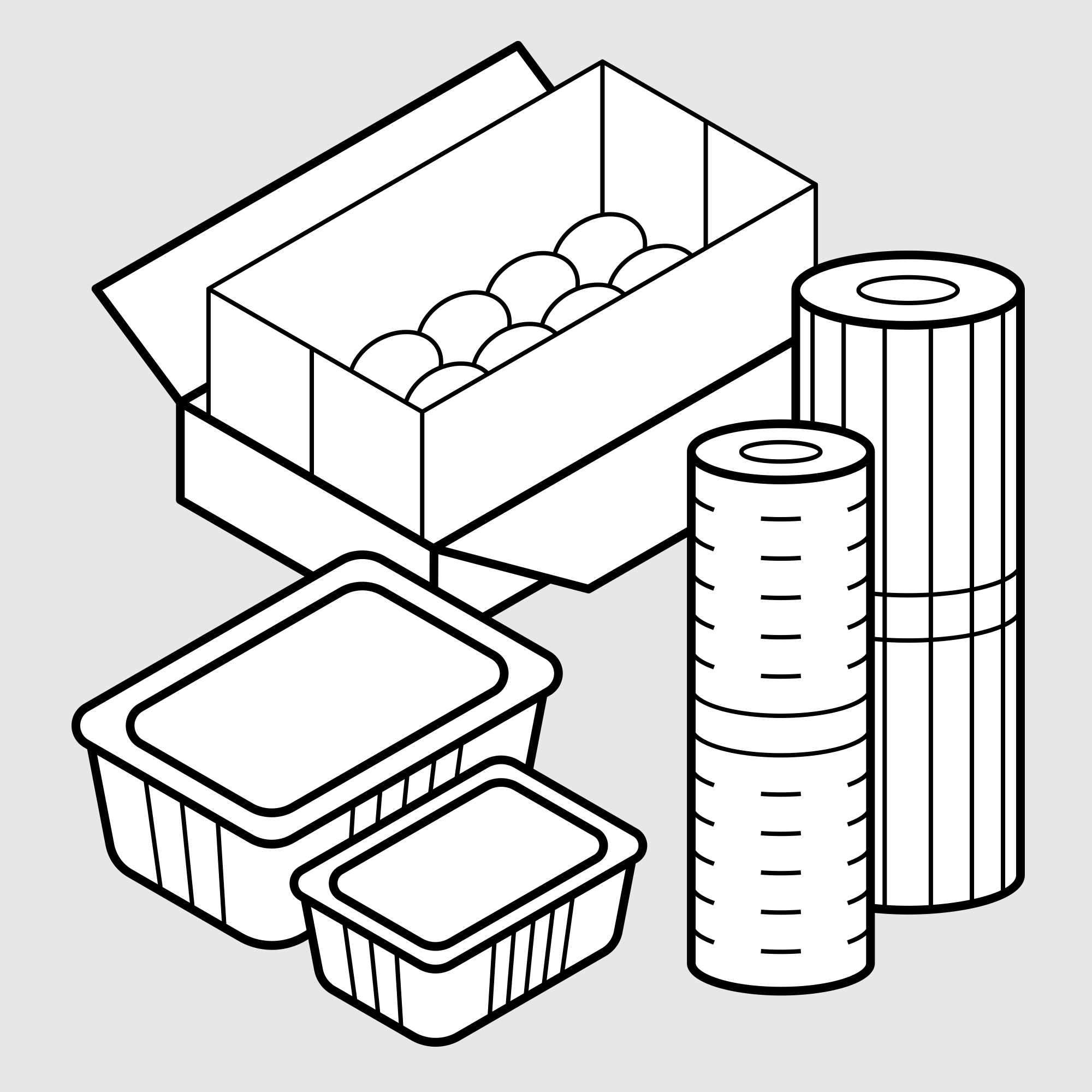 Services for Horticulture & Agriculture
Primary producers trust Hi-Tech Packaging to solve their problems with horticulture packaging. We have been working with some of the largest players in the industry for many years. Over this time, we have produced a wide range of packaging. This includes carton liners, pulp produce trays and roll stock film packaging products.
For exporters under seasonal pressure, packaging quality and reliable supply is vital. We know a lot about special materials and sustainability for both agriculture and horticulture packaging. Our understanding of handling processes is valuable in producing custom designed products such as plastic carton liners for export fumigation.
We can also source standard retail items such as plastic salad containers and produce trays. Acting as a supply-chain partner, we make sure products are compliant with local and international standards. Through Service & Supply™, we make sure products are always in stock.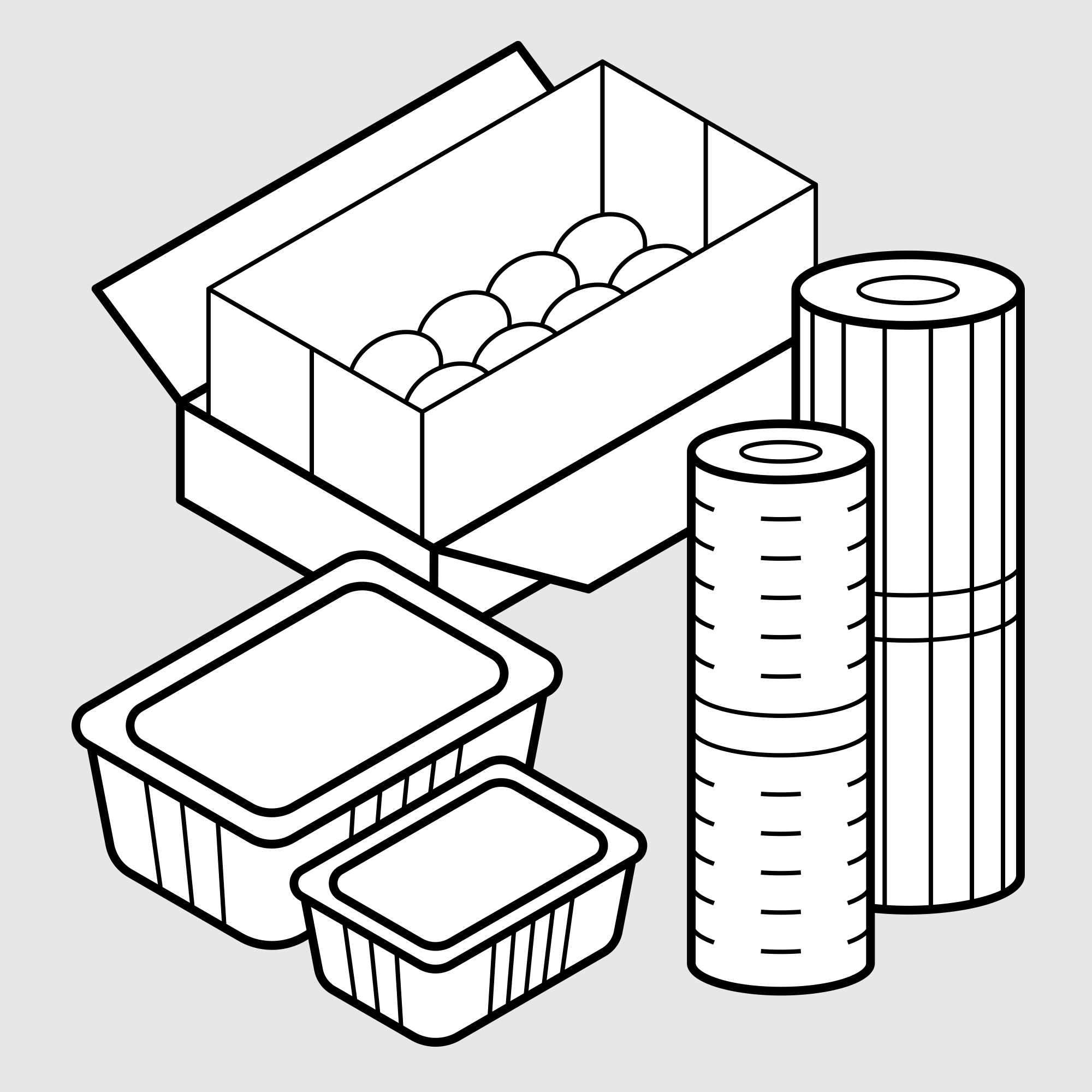 Packaging integrity is vital to primary producers and consumers. Horticulture packaging needs to be strong, sustainable and comply with standards to preserve and protect food.
Technical Knowledge & Know-How
Hi-Tech Packaging develops agriculture and horticulture packaging that performs well in challenging production situations, and also meets international standards. Kiwifruit, Tomatoes, Capsicums, Apples – the Hi-Tech Packaging Knowledge Base is built on experience with different production and packing situations.
We understand the nature of different films and our knowledge of how food responds to these materials. This insight guides packaging design for products like produce carton liners and pulp produce trays. Through Search & Select™ the Technical Director and Global Sourcing Specialist work together to find the right material and manufacturing partners.
Hi-Tech Packaging knows the challenges in primary production. For this reason, we test every new product in our laboratory, to ensure packaging is fit for purpose. Our Technical Director and Quality & Compliance Manager can work with your team, to trial and refine horticulture packaging to exact requirements.
Quality & Assurance
Packaging quality is vital to producers. To avoid expensive product waste and recalls, horticulture packaging needs to be strong and durable, performing without failure.
At Hi-Tech Packaging, standards are monitored by the Quality & Compliance Manager through the Comply & Conform™ service. Our team can perform quality checks, such as testing lids on rigid containers and re-sealable bags. We have the In-house capability to conduct any other quality checks for agriculture and horticulture packaging.
The In-house laboratory can conduct a variety of tests to check that every batch performs well. For example, strength, impact resistance and seam integrity, can all be tested at Hi-Tech Packaging. We can also conduct UV and Corona Printing Tests for customers in the agricultural sector.
Horticulture packaging used for export can have compliance challenges. The Comply & Conform™ team are very familiar with the detailed requirements of multiple governing bodies. This includes the specifications of the Ministry for Primary Industries (MPI). We can manage standards and compliance across the supply-chain – from production, right through to delivery.
Hi-Tech Packaging is also certified for HACCP (Hazard Analysis and Critical Control Point). We can work with our customer's appointed auditors, manage all documentation and prepare the required reports.

Inventory & Supply-Chain Management
Seasonal fluctuations can make stock management hard. If warehousing and distribution is not part of our customer's core business, we can help. The Hi-Tech Packaging Service & Supply™ team can hold, monitor and deliver horticulture packaging stock when it's needed. Our Purchasing & Inventory Manager ensures supply is not interrupted.
We can produce detailed stock reports for management. Our customers are kept up to date with stock levels, stock turnaround, stock age, quality and compliance. The Hi-Tech Packaging Management System, can also forecast demand, based on historic seasonal trends.
Sustainability Strategies & Solutions
When export products enter the global marketplace, agriculture and horticulture packaging must meet international standards. Market expectations regarding waste are another important factor. Sustainability specialists at Hi-Tech Packaging research industry developments and assess the suitability of new materials.
We support the goals of the Ellen MacArthur Foundation and its vision of a Circular Economy for Plastic. Our team views products over the entire life-cycle, and considers existing recycling systems. The Hi-Tech Packaging Eco Impact™ tool allows us to assess new materials. We rate materials for agriculture and horticulture packaging across key sustainability criteria and give customers an independent view.
Our Strategic Sourcing Team will review eco friendly packaging solutions and present viable options to customers. This includes an appraisal of how a new product may fit with our customer's overall performance objectives. Using the expertise of the Search & Select™ and Comply & Conform™ teams, Hi-Tech Packaging can identify more eco friendly options. We then develop strategies to improve the sustainability profile of a packaging range.