Our Commitment to Sustainable Packaging
Our mission and goal at Hi-Tech Packaging is simple.
"To provide safe and sustainable packaging, now and for the future".
All our strategies and actions are driven by this simple mission.
Which is closely aligned with The Ellen MacArthur Foundation, The Ministry for the Environment, WasteMINZ and the Sustainable Business Network. 
Our goal is to provide sustainable insights and help navigate our customers and markets through the sustainable packaging journey.
We are also aware that any good sustainable journey requires lots of collaboration and is constantly evolving to do better and be better.
It's why we have clear strategies around what we source, how we go about learning and who we partner up with.
KG of Avoided Imported Plastic into NZ
KG of Inhouse Plastic Recycled
Trees funded through Trees that Count
Reduce
Remove all use of oxy-degradable plastics
100%
Convert all forklifts from gas to electric
100%
Convert all lights to LED
100%
Shift Vehicle Fleet to EV or Hybrid
25%
Convert 100 Tonne of PVC to PE Packaging
0%
Save 15 Tonnes of Plastic through reusable bags
100%
Reduce the amount of virgin plastics by 25%
0%
Research alternative plant based materials to replace 300 Tonnes of fossil-fuel based materials
10%
Convert 40% of containers to use slip sheeting to reduce carbon footprint
10%
Reuse
Replace single use produce bags to reusable bags to the 3 major supermarkets
33%
Convert 950 Tonnes of single use plastic carry bags to paper
10%
Convert 200 Tonnes of NWPP to rPET material
100%
Recycle
Recycle all photocopy cartridges
100%
750kg of inhouse plastic recycled
100%
4000kg inhouse cardboard recycled through Reclaim
68.05%
Research and develop a full circular economy for reuse retail bags
100%
Increase use of recycled content in virgin plastic products by 25%
10%
Source materials and resources to help with your sustainable journey
Explore the diverse range of source materials and resources we have found insightful and helpful. Whether you're seeking in-depth reports, comprehensive guides, or a wealth of reference materials, this collection provides a broad spectrum of knowledge to support you and your business on its sustainable packaging journey.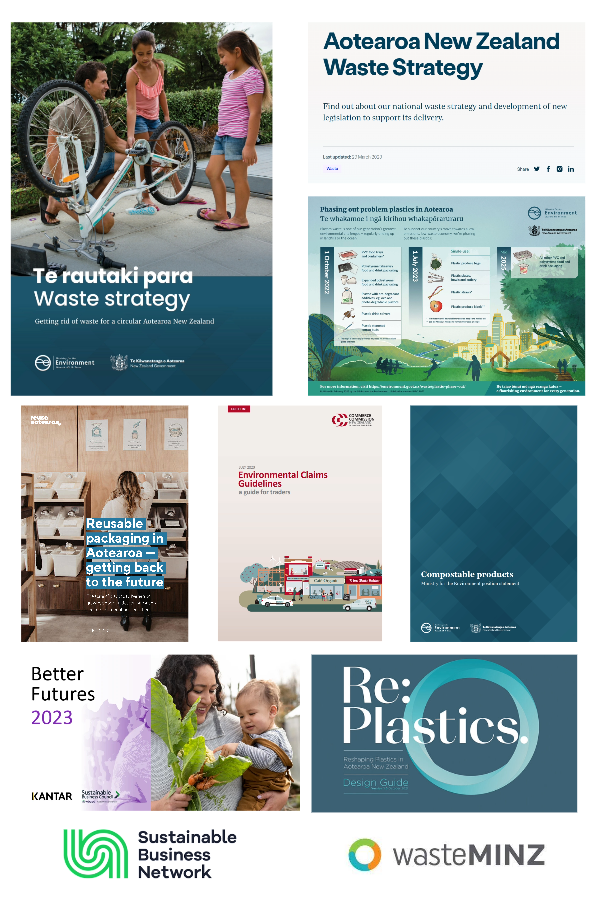 Want even more source materials and resources?
Check out our blogs! We release blogs throughout the month that cover a wide range of industries and insights.
Want to learn more about our services?